Terms and Conditions
In General
Her Definition Ltd ("herdefintion.store") owns and operate this Website. This document governs your relationship with herdefinition.com ("Website"). Access to and use of this Website and the products and services available through this Website (collectively, the "Services") are subject to the following terms, conditions and notices (the "Terms of Service"). By using the Services, you are agreeing to all of the Terms of Service, as may be updated by us from time to time. You should check this page regularly to take notice of any changes we may have made to the Terms of Service.
IMPORTANT - Please Note
The terms and conditions below apply solely to individuals purchasing goods for their own use. If you are buying goods for your business, salon or for the purpose to apply them to another individual in the course of your work, it is a business to business transaction and as such is exempt from the Distance Selling regulations. Terms and Conditions apply to our online service only. 
Access to this Website is permitted on a temporary basis, and we reserve the right to withdraw or amend the Services without notice. We will not be liable if for any reason this Website is unavailable at any time or for any period. From time to time, we may restrict access to some parts or all of this Website.
This Website may contain links to other websites (the "Linked Sites"), which are not operated by beautyworksonline.com. The website beautyworksonline.com has no control over the Linked Sites and accepts no responsibility for them or for any loss or damage that may arise from your use of them. Your use of the Linked Sites will be subject to the terms of use and service contained within each such site.
---
Privacy Policy
Our privacy policy, which sets out how we will use your information, can be found here By using this Website, you consent to the processing described therein and warrant that all data provided by you is accurate.
---
Prohibitions
You must not misuse this Website. You will not: commit or encourage a criminal offense; transmit or distribute a virus, trojan, worm, logic bomb or any other material which is malicious, technologically harmful, in breach of confidence or in any way offensive or obscene; hack into any aspect of the Service; corrupt data; cause annoyance to other users; infringe upon the rights of any other person's proprietary rights; send any unsolicited advertising or promotional material, commonly referred to as "spam"; or attempt to affect the performance or functionality of any computer facilities of or accessed through this Website. Breaching this provision would constitute a criminal offense and beautyworksonline.com will report any such breach to the relevant law enforcement authorities and disclose your identity to them.
We will not be liable for any loss or damage caused by a distributed denial-of-service attack, viruses or other technologically harmful material that may infect your computer equipment, computer programs, data or other proprietary material due to your use of this Website or to your downloading of any material posted on it, or on any website linked to it.
---
Intellectual Property, Software and Content
The intellectual property rights in all software and content (including photographic images) made available to you on or through this Website remains the property of herdefinition.store or its licensors and are protected by copyright laws and treaties around the world. All such rights are reserved by beautyworksonline.com and its licensors. You may store, print and display the content supplied solely for your own personal use. You are not permitted to publish, manipulate, distribute or otherwise reproduce, in any format, any of the content or copies of the content supplied to you or which appears on this Website nor may you use any such content in connection with any business or commercial enterprise.
---
Disclaimer of Liability
The material displayed on this Website is provided without any guarantees, conditions or warranties as to its accuracy. Unless expressly stated to the contrary to the fullest extent permitted by law beautyworksonline.com and its suppliers, content providers and advertisers hereby expressly exclude all conditions, warranties and other terms which might otherwise be implied by statute, common law or the law of equity and shall not be liable for any damages whatsoever, including but without limitation to any direct, indirect, special, consequential, punitive or incidental damages, or damages for loss of use, profits, data or other intangibles, damage to goodwill or reputation, or the cost of procurement of substitute goods and services, arising out of or related to the use, inability to use, performance or failures of this Website or the Linked Sites and any materials posted thereon, irrespective of whether such damages were foreseeable or arise in contract, tort, equity, restitution, by statute, at common law or otherwise. This does not affect her definition.stores's liability for death or personal injury arising from its negligence, fraudulent misrepresentation, misrepresentation as to a fundamental matter or any other liability which cannot be excluded or limited under applicable law.
---
Klarna & Your Personal Information
In order to be able to offer you Klarna's payment options, we will pass to Klarna your personal information, such as contact and order details, in order for Klarna to assess whether you qualify for their payment options and to tailor the payment options for you.
General information on Klarna you can find here. Your personal data is handled in accordance with applicable data protection law and in accordance with the information in Klarna's privacy policy.
Global-e & Your Personal Information
In order to be able to order internationally using Global-e payment and shipping options, we will pass to Global-e your personal information, such as contact and order details, in order for Global-e to collect payment and process your shipping information. We are partnered with Global-e,who are a third party service acting as your seller-on-record, enabling you to buy and ship your Beauty works products to over 100 destinations worldwide! When you buy your Beauty works products from Global-e, you will see that your payment method is charged by **Global-e// Beauty works **, and the purchase is subject to Global-e's Terms and Conditions and Privacy Policy (which will be clearly presented in checkout before you place the order). For a copy of such terms and conditions please contact service@global-e.zendesk.com
---
Security
We are committed to ensuring that your information is secure. In order to prevent unauthorised access or disclosure, we have put in place suitable physical, electronic and managerial procedures to safeguard and secure the information we collect online.
---
Linking to this Website
You may link to our home page, provided you do so in a way that is fair and legal and does not damage our reputation or take advantage of it, but you must not establish a link in such a way as to suggest any form of association, approval or endorsement on our part where none exists. You must not establish a link from any website that is not owned by you. This Website must not be framed on any other site, nor may you create a link to any part of this Website other than the home page. We reserve the right to withdraw linking permission without notice.
---
PPC Bidding
Bidding on the Beauty Works Brand is not acceptable unless you have been given permission to do so, i.e. Affiliates. Any company or person found bidding on the Beauty Works brand will be asked to stop immediately.
---
Disclaimer as to ownership of trademarks, images of personalities and third party copyright
Except where expressly stated to the contrary all persons (including their names and images), third party trademarks and content, services and/or locations featured on this Website are in no way associated, linked or affiliated with beautyworksonline.com and you should not rely on the existence of such a connection or affiliation. Any trademarks/names featured on this Website are owned by the respective trademark owners. Where a trademark or brand name is referred to it is used solely to describe or identify the products and services and is in no way an assertion that such products or services are endorsed by or connected to beautyworksonline.com
---
Product Images
Her Definition make every effort to maintain clear descriptions and endeavour to use such "up to date" images that are representative and truly reflect the item to be purchased. However, Her Definition cannot be held responsible for [a] any perception you may have in product representation and [b] the manufacturer's obligation of a right to change product specification including colour or design at any time and without notice. It is also important to note that some colours may vary slightly from what you see on screen to the product ultimately received, depending on your monitor screen resolution and colour/display settings. We are aware that our site looks different on different PC's using different browsers and having different colour and screen resolution settings.
All materials contained on this web site are property of Her Definition Ltd and may not be reproduced, distributed, transmitted, displayed, published or broadcast without the prior written permission of Her Definition.
Permissions you may download material from the website(s) for your personal, non-commercial use only. You may reprint or republish portions of text from the website but only if there is attribution to Her Definition including the individual author if identified. Images displayed on this website are the property of their respective photographers and Beauty Works.
IMAGES MAY NOT BE RE-DISPLAYED ON ANOTHER WEBSITE WITHOUT PERMISSION OF THE PHOTOGRAPHER AND BEAUTY WORKS.
Influencer Marketing
Her Definition may participate in influencer marketing and advise all influencers to declare any paid or sponsored posts. We ask influencers to confirm advertisements on their posts and that they may share imagery of sponsored content throughout our sites including Instagram and Facebook and the website www.herdefinition.co.uk/herdefinition.store
We accept no liability for the variation of colours due to filters used on social media sites any influencer may use on their posts which may cause confusion in colour variation. We strongly suggest you contact our customer service team for a colour match or purchase swatches prior to ordering your product.
---
WEEE
The Waste Electrical and Electronic Equipment (WEEE) Directive is now UK law. The legislation aims to make producers pay for the collection, treatment and recovery of waste electrical equipment. The regulations also mean that suppliers of equipment like high street shops and internet retailers must allow consumers to return their waste equipment free of charge.
The amount of WEEE we throw away is increasing by around 5% each year, making it the fastest growing waste stream in the UK.
Much of the UK's WEEE ends up in landfill, where the lead and other toxins it contains can cause soil and water contamination. This can have a harmful effect on natural habitat, wildlife and also human health.
Many electrical items that we throw away can be repaired or recycled. Recycling items help to save our natural finite resources and also reduces the environmental and health risks associated with sending electrical goods to landfill.
Distributors of new Electric and Electronic Equipment (EEE) have a part to play in reducing the amount of WEEE going into landfill sites.
Her Definition is obliged under these regulations to offer our customers free take-back of their WEEE on a like-for-like basis when they buy a new Electrical or Electronic product from us. For example, if a customer bought a new hairdryer from us we would accept their old hairdryer and prevent it going into a landfill site by disposing of it safely. Customers must return their WEEE item to us within 28 days of purchasing their new item. Under the WEEE Regulations, all new electrical goods should now be marked with the crossed-out wheeled bin symbol shown below.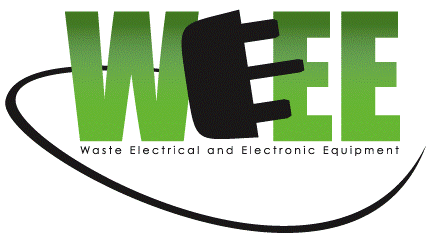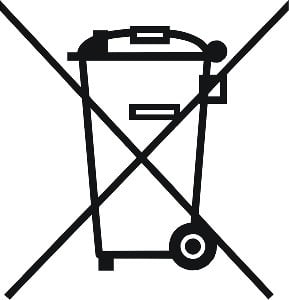 Goods are marked with this symbol to show that they were produced after 13th August 2005, and should be disposed of separately from normal household waste so that they can be recycled.
---
Indemnity
You agree to indemnify, defend and hold harmless www.herdefinition.store , its directors, officers, employees, consultants, agents, and affiliates, from any and all third party claims, liability, damages and/or costs (including, but not limited to, legal fees) arising from your use this Website or your breach of the Terms of Service.
---
Variation
her definition.store shall have the right in its absolute discretion at any time and without notice to amend, remove or vary the Services and/or any page of this Website.
Invalidity
If any part of the Terms of Service is unenforceable (including any provision in which we exclude our liability to you) the enforceability of any other part of the Terms of Service will not be affected all other clauses remaining in full force and effect. So far as possible where any clause/sub-clause or part of a clause/sub-clause can be severed to render the remaining part valid, the clause shall be interpreted accordingly. Alternatively, you agree that the clause shall be rectified and interpreted in such a way that closely resembles the original meaning of the clause /sub-clause as is permitted by law.
---
Complaints
In the unlikely event you have a complaint we have a dedicated team of experts who can assist. We ask you contact our Customer Service Team on support@herdefinition.store within 24 hours of your complaint. Depending on the type of concern we will aim to respond within 48 hours and aim to come to a resolution within 7 days of a complaint being made.
---
Electricals
All electrical styling tools, unless otherwise stated, are fitted with a standard UK plug. Please note, due to hygiene reasons, we cannot accept returns or exchanges on electrical items once used. We cannot accept any liability due to misuse or incorrect storage of any electrical product.
---
Waiver
If you breach these conditions and we take no action, we will still be entitled to use our rights and remedies in any other situation where you breach these conditions.
---
Entire Agreement
The above Terms of Service constitute the entire agreement of the parties and supersede any and all preceding and contemporaneous agreements between you and herdefinition.store. Any waiver of any provision of the Terms of Service will be effective only if in writing and signed by a Director of herdefinition.co.uk/herdefinition.store.